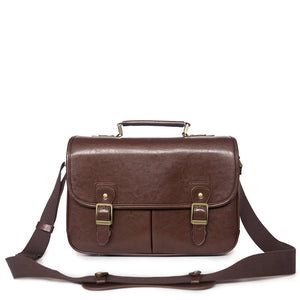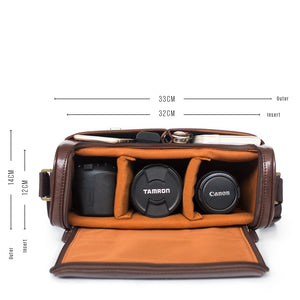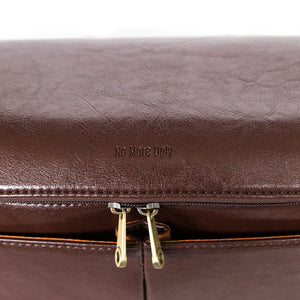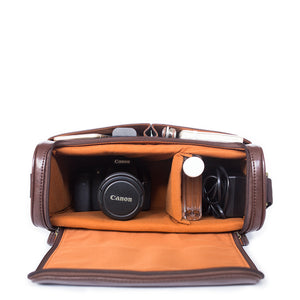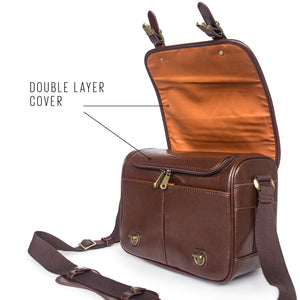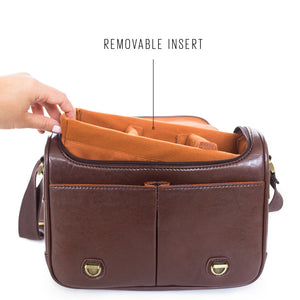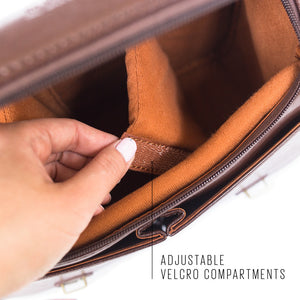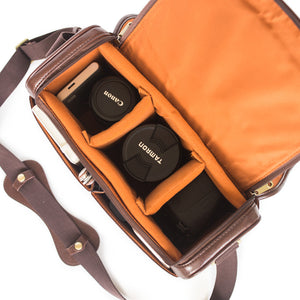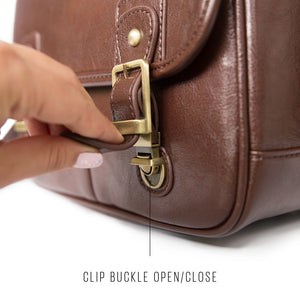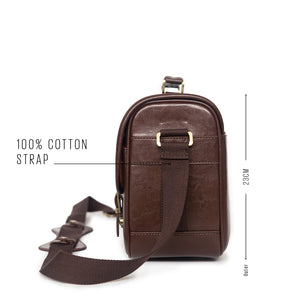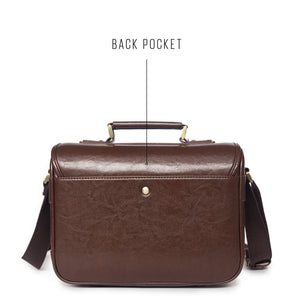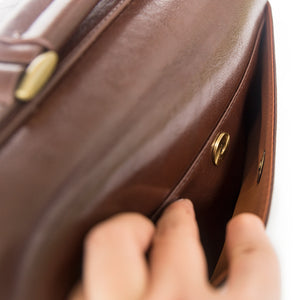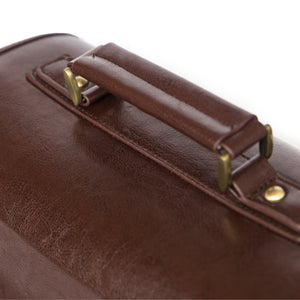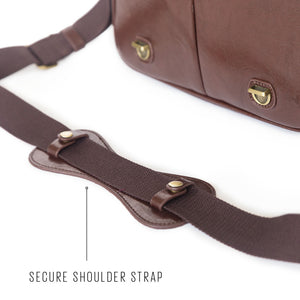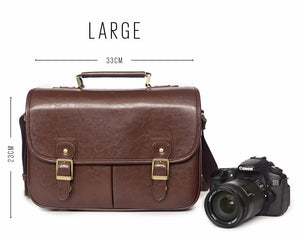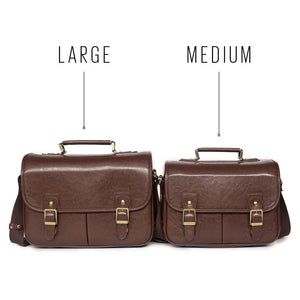 Everyday DSLR Camera Bag with Handle
The Traveller DSLR Camera Bag - Large
Update (2022): We've sold out of all camera bags. Thank you for your support over the years! We hope to return one day with new products. Until then, let's keep ridding the world of ugly together.
This vintage style leather look camera satchel in large will comfortably fit your DSLR camera, two spare lenses and your personal junk. Your camera will be well protected with padded inner cushioning. Perfect for: the casual photographer, the traveller or the fashion conscious. No more leaving your DSLR behind, and no more ugly camera bags. You can finally fit everything into one lightweight bag and travel with just your essentials. 
The clip in buckles offer more security, especially if your bag becomes heavy from all your crazy lenses. 
Inside, the everyday camera satchel features a removable padded insert and adjustable velcro compartments for maximum protection when you're on the road, travelling and having an awesome time.  
Features:
Double layered covering to protect your precious camera gear even more.

Protective inner cushioning with three adjustable compartments for all your tech gear including tablets
Adjustable velcro dividers to fit your different cameras and accessories 
Removable inner cushioning for use as everyday messenger bag
Adjustable shoulder straps
Studded bottom for stability - so it doesn't fall over when you put it on the ground
Two front pockets - perfect for iphone and wallet
One back pocket for your important stuff like passport
Secure clip buckle for easy access
Handle - for that brief case look ;)
The details:
Size: Large

Outer Size – 33cm x 14cm x 23cm
Inner Size – 32cm x 12cm x 20cm

Weight - 1.3kg
Material - Synthetic PU leather, 100% cotton strap
Fits Nikon, Canon DSLR body with lens and up to 11" laptop or tablet
---